---
Tangshan Hongyun Healthcare Products Co.,Ltd.
Tangshan Hongyun Healthcare Products Co., Ltd. is located in Pachigang Industrial Area, Luannan County, Tangshan City, Hebei Province with an area of 75,270 m2. It's incorporated with a registered capital of RMB 29.47 million and specialized in the R&D, production and marketing of medical supplies. It's home to more than 700 employees, over 60 of them have college degrees or above. This team of high-caliber talent ensures our company's efficient operation. Furthermore, by virtue of advanced production equipment and strong technical force, we have passed multiple certifications such as ISO 9001and ISO 13485, BRC, FDA and CE.
READ MORE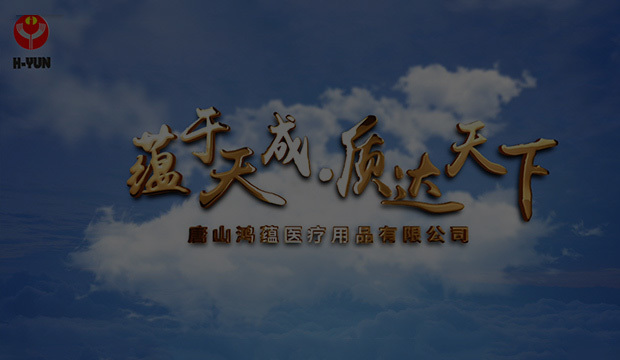 Company creation

Registered capital

Six PVC glove production workshops
Number of employees

Welcome to know
Hongyun medical products
Product
Disposable PVC gloves with multiple color options (Clear color, blue or black, etc.), powdered or powder-free Synthetic and imitation latex gloves with different specifications widely used in many fields such as medical and health services, laboratories, food processing, printing, chemical engineering, electronic industry, and daily life.
---
Aim for the highest
Deep ploughing and intensive cultivation
---
The business of HongYun has reached many countries and regions such as USA, Canada, UK, Germany, France, Turkey, Netherlands and Japan.

Garden-like Environment
Walking around our factory, you can see rows of clean buildings for production and office work being dotted with green grass and picturesque landscape. We have carpet of flowers in spring, shade of trees in summer, rich fruits in autumn and evergreen trees in winter. Working in such a wonderland-like environment surrounded by the chirping of birds, we believe we can maximum our potential and motivation.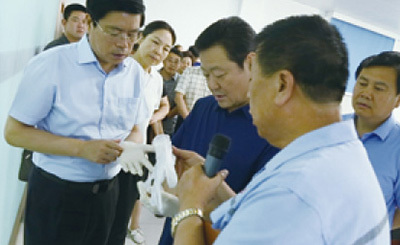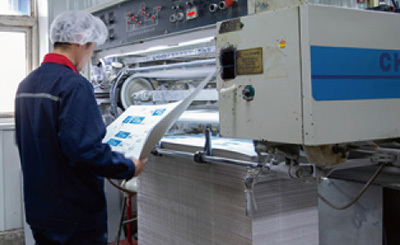 ---
On April 15, 2014, we held a meeting of the Party's mass line education activities in our conference room under the organization of relevant government departments. The participants from government departments and the general manager of the company delivered speeches at the meeting, which had a serious but also vibrant atmosphere, and had a profound impact on our staff's mind and a positive impact on the development of the company.
---

---
The basic raw materials for our PVC gloves include: PVC paste resin, plasticizers (DOP/DINP), viscosity reducer (solvent naphtha), heat stabilizer, colorant and filler.
---

Product Features and Grading Standards of PVC Gloves
---
PVC gloves are made of polyvinyl chloride through a special process. The gloves do not contain allergens, powder, plasticizers, esters and silicone oil, and have low amount of fume emission, low ion content. They have strong chemical resistance, good flexibility and tactility. They are easy and comfortable to wear and anti-static, and suitable for dust-free environment.
---